The AK Renovations team is comprised of seasoned professionals who understand the value of customer service, communication and accountability  to the client. When a client first comes to us we take great care to ensure  that our company is a good fit to suit their remodeling design needs. AK takes a lot of time to ask questions of you, the client, to listen and understand your vision for your new space.  If we don't think we are the best company for the job, we won't start the project! Our ultimate goal is for our clients to be so satisfied with our work that they recommend us without reservation. We will not do anything to jeopardize this goal!
   Once a project scope has been agreed upon, we pride ourselves on our ability to move forward in a timely manner, and complete all projects in the agreed upon time-frame with the agreed upon scope. We know no matter how much you like us and our work, you want us out of your home as soon as possible! In conjunction with our vendors and partners your project can be addressed in a turn-key fashion.
  Because AK uses only the finest products and materials, we can guarantee impeccable quality. We are talking about your biggest investment and the health, happiness and safety of your family in your home after all….we just won't compromise, and won't settle for anything less than perfect on all aspects, of all jobs, completed by AK and our trade partners.
   As a whole, the company cultivates craftsmanship, relying on qualified professionals, many with esteemed credentials, to make dreams happen. Dream homes don't have to be bought – they can be created! AK's professionals stay abreast of all the latest industry advancements, news and products. 
AK Complete Home Renovations was established in 1995. Led by Ed Cholfin, AK is a
family-owned business

 
with a vision to
be a the most trusted remodeling design firm in Atlanta!
 AK's innovative design concepts, high standards and dedication to superior customer service have placed it among an elite group of home professionals. AK Complete Home Renovations has won numerous awards from GuildQuality, Houzz, NARI, the BBB and more!
AK has also been recognized as an industry expert, having been featured in Today's Custom Home, Kitchen & Bath Design News, Northside News, Atlanta INTown Paper, WC Magazine, Atlanta Home Improvement, North Atlanta Living, HomeSavvi.com, and TrendIdeas.com. Our design professionals are sought after by major industry publications looking to feature their work and wanting to get their input on market and design trends! When you're ready to start your project – go straight to the source of the trends – AK.
We understand the value of your investment and the importance of a major decision such as a home renovation. With an outstanding team and a core group of trade professionals, we've built a solid reputation in a competitive market, with the majority of our clients resulting from referrals. We work as a single team with a single goal – our client's complete satisfaction!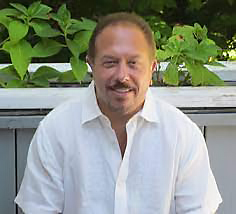 While we wanted to tell you a little about ourselves, and hope we have done so, we really think those that can speak best on our behalf are our customers…