Things You May Be Afraid To Tell Your Remodeler
Are you worried about being completely honest about your budget for your remodeling project? Does the process of choosing a remodeling company feel overwhelming to you? Are you unsure of what it is you need from a remodeler and therefore think price is a good way to judge between contractors? If you answered "Yes!" to any of these questions - you are not alone! In our twenty years in business we have found that most of our clients begin the process with many worries and preconceived notions.
Writer Shawn McCadden recently wrote an article about what people are afraid to tell their remodelers, which inspired us to discuss the top three. These are things that professional remodeling companies know their clients are thinking at the initial meeting, but the clients often don't say to them until the end of the successful project! If you find yourself relating to any of these topics, take comfort in the fact that you are in the majority. AK knows the process can be overwhelming, we know most people are concerned about being taken advantage of by a contractor- we've been in your shoes before! And, unfortunately, there are some less than professional companies out there who have earned the public's distrust.

Read the list below, and then see AK's Code Of Ethics and AK's Customer Comments. Then you can see why, when you work with AK, it's OK not to be afraid to tell your remodeler anything! We promise to always be 100% honest with you. We will do everything we can to ensure you are comfortable enough to be 100% honest with us, and then the thoughts below will never have to cross your mind again!

A Few Things You May Thinking, But May Not Tell Your Remodeler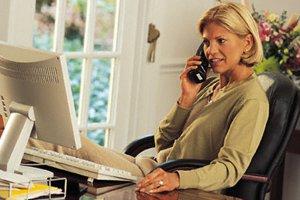 I have never done anything like this before, it is overwhelming to me, I don't know where to start or how to make a confident decision about my project and choosing a contractor. I am scared and anxious. But, I don't want you to know all this because you might just take advantage of me.
Fact:
We know the process is overwhelming, we have been in your shoes! This is why the AK team is with you throughout the entire project, and beyond. Tell us your concerns, you won't insult us with horror stories you've heard about unprofessional contractors. Give us the opportunity to tell you how and why we do things differently. You may just feel a lot better about starting such a big, important project!
Fact: AK asks for your budget upfront so we know how to best estimate your project. Will you be looking for level A or level C granite? Cherry or Maple cabinets? We can help present a unique and customized project estimate that is suitable with the budget you gave us. We think this helps save you time and a lot of effort.
I'm not sure how to choose a contractor. The only method I know of is to consider price because that's how I decide when I buy most things.

Fact:
Price is a very important factor, but rarely the MOST important factor. We think quality, trust, design, etc. are all top factors to consider when selecting a remodeling company. To learn a lot more about contractors and price, read this fantastic blog:
Right Price VS. Low Price
Have a question for us? Ready to get started?